For one reason or another, many of us find ourselves needing remote sources of income. Whether we want to source our whole income this way, from one source or many, or just need something to top up our usual income, remote money making can be a great way to support yourself. There are more ways to do it today than ever, so let's consider a few of the best ways you can make money remotely.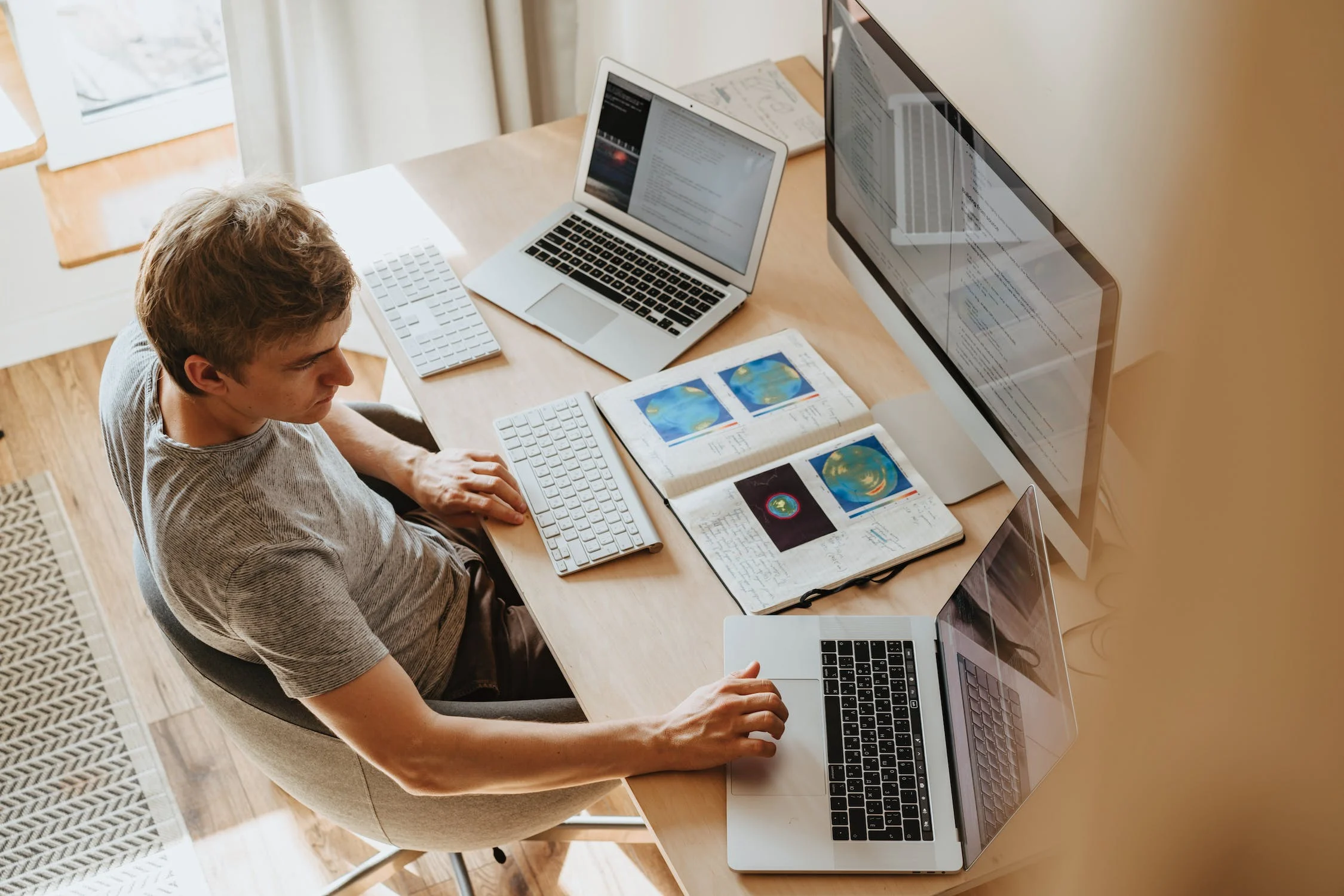 Remote jobs
Without doubt one of the most likely ways you'll be able to find a steady, constant source of remote income is by finding a remote job. They are more common than ever nowadays, and eight in ten people in Ireland have worked remotely at some point in the last three years.
While applying for remote jobs is competitive, it's certainly far more attainable than you might think. Retrain or boost your skills if needed—a fully remote job would be well worth it. An ideal job could be well within your grasp.
If you're less interested in a remote job, then you could use either a skill or hobby you already have, or develop a new one and sell items in an online store. There are many places online where you can do this that will have a large customer base ready to go. This store could take any number of forms—you could sell prints of art you make, clothes or toys you knit or crochet, or smaller items like coasters or fridge magnets.
Again, depending on how much money you want to make out of it, you could devote more or less time to it.
You've probably heard this one before and you may even wince at the suggestion, but online surveys are not without their benefits. If you're just looking for some extra pocket change for a very low effort transaction, then completing some online surveys can be a great way to get a bit of cash in the bank or even some rewards cards for different shops.
Sell stock footage/images
Many successful photographers make a living purely from selling clips and images which can be used for stock purposes. The market, naturally, is quite saturated, but if you have the time to produce a good volume of video and images that could be used as stock footage than you can make some great extra money on the side this way. As your skills develop, it could even be your main source of income.
There isn't necessarily a shortcut to making money remotely, then. If anything, though, it is far, far easier today than it has ever been before. A large percentage of newly advertised jobs are remote today, which gives you one very simple route to having a steady, remote income. Other than that, there are many things you can do to earn some money on the side, whether you want only a small boost to your income or a whole side hustle.